What are the Factors that Affect the Stairlift Prices in the UK?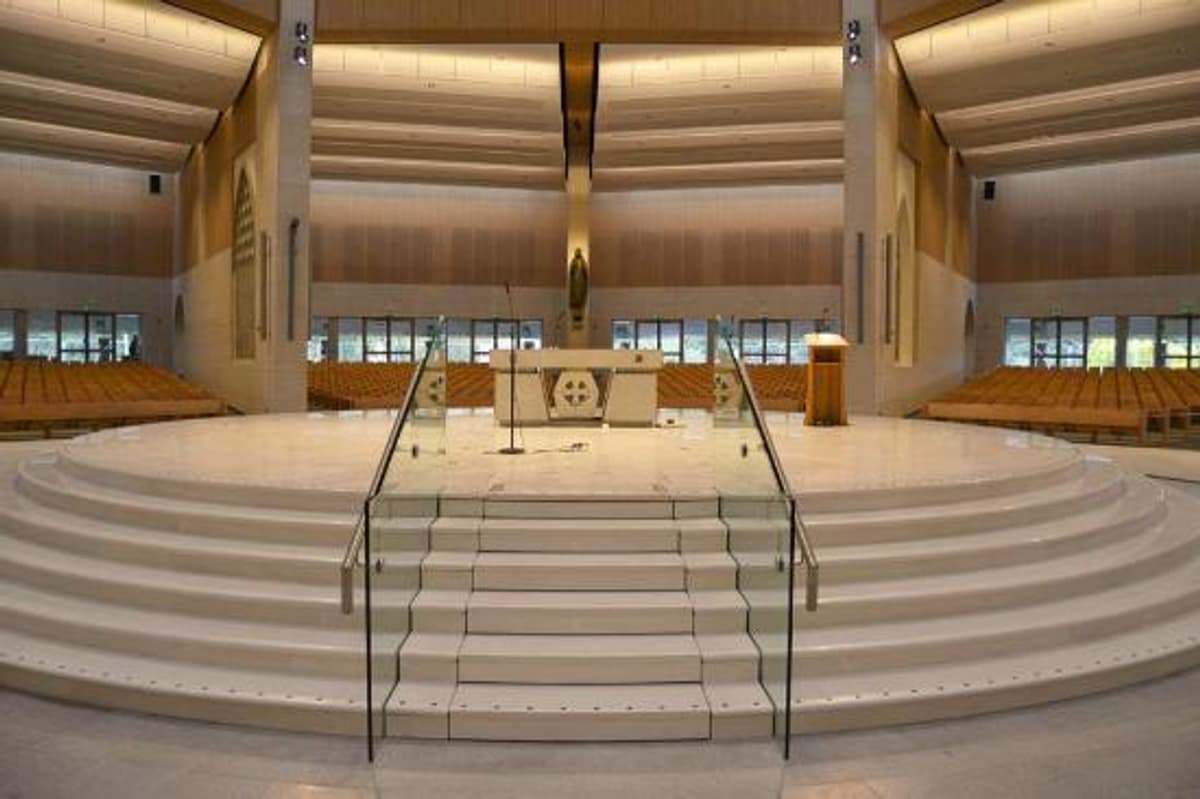 Stairlifts are mechanical devices that assist the elderly, disabled, and other people with limited mobility when using regular stairs. Stairlift railings are installed on existing stairs, and a platform or chair is connected to them. The person using the stairlift will position themselves on the platform or chair and use the controls to either move up or down. The typical stairlift price in the UK varies depending on a range of factors, so if you are planning to install a stairlift in your building but are worried that the cost will be prohibitive, read on. Below, we will discuss some of the factors that affect stairlifts prices.
1. Type of staircase
The cost of a stairlift is influenced by several factors, of which the one with the greatest impact is your existing stair's curvature. Whether your stairs are straight or curved will determine the cost of a stairlift to a greater or lesser extent because a straight stairlift only needs a standardised rail, while curved stairs require precise customisation. Rails for curved stairs must be custom-made to fit the curvature perfectly, so curved stairlift prices tend to cost more. Likewise, staircases that feature multiple landings will also require unique customisation.
2. Lift type
The type of lift that you want to install will also affect the price, as some are more expensive to construct than others. The three major types of lifts to choose from include horizontally retracting stairlifts, vertically retracting stairlifts, and platform-only lifts.
If you opt for retracting stairs, you can choose between horizontal or vertical retracting stairs. Horizontal retracting stairs have stairs that push behind the staircase whenever it is used. For stairs with a vertical climb of more than 500cm, the top landing will require a barrier or a manual/automatic gate for safety reasons.
Vertical retracting stairs, on the other hand, don't need a compartment installed behind your staircase because they will retract down to the floor instead of going sideways into the staircase. Vertical retracting stairs are preferred for staircase types and areas where it is not practical to install a horizontally retracting one, for example, where there isn't enough space for the lift to retract into. If you are considering vertical retracting stairs, contact our team here at Sesame Access Systems using the contact details below to discuss the project.
3. Stairlift colour/plate finish
At Sesame Access Systems, we can add various colour finishes to our stainless-steel lifts at the request of our clients. Our most popular finish is gold plating which is done in-house by our own team of experienced engineers. You can view the full list of the finishing options that we offer elsewhere on this website.
Adding custom finishes to a stainless-steel lift will cost more, it's true, but it can be money well-spent, especially if it means the final product better fits the aesthetic of the building in which it's installed. Our plated finishes are suitable for a variety of places, from bathrooms to public areas.
4. Cost of installation
How much is a stairlift in the UK is also determined by the installation costs, which can be upwards of £1,400 in addition to the cost of the stairlift itself. We often work in high-value public buildings where our expertise is invaluable in designing, constructing and fitting a specialised product without ruining the aesthetic of the building.
Our professional expertise also guarantees that the finished product is safe to use, which is an especially important consideration for people with mobility issues; and also ensures your business is compliant with all the relevant health and safety regulations.
If you are looking for a stairlift manufacturer and installer in the UK, you can do no better than to consider working with us here at Sesame Access Systems. We are one of the leading stairlift companies in the UK, providing our services to both public and private buildings. We installed our first stairlift at Merchant Taylor's Hall, Threadneedle Street back in 1997, and since then, we have worked in more than 200 buildings globally.
The first-ever stairlift we installed back in 1997 is still working perfectly today, which attests to the quality of our work. Book an appointment with us to get a reasonable stairlift price and installation cost without compromising on quality.
For a free quote, you can use the Get A Quote feature on this website. All you need to do is fill in information about your stairs and the type of stairlift you want installed, and you'll get an accurate quote. We'll be able to confirm the final stairlifts prices after a site visit.
If you have any questions about our products or services, you can contact us by telephone on 01784 440 088 or use the contact form on this website.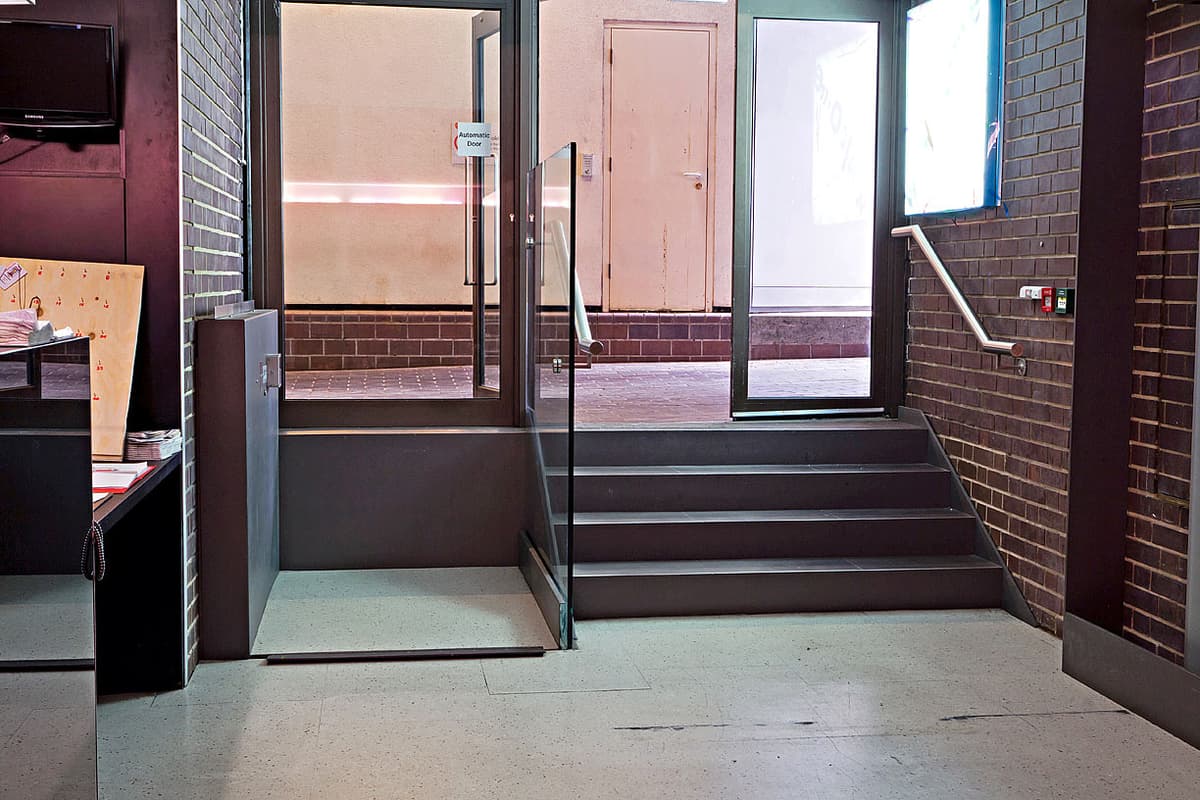 FREQUENTLY ASKED QUESTIONS
What determines the cost of a stairlift?
The price of a stairlift is dependent on several factors. The biggest determining factor in pricing a stairlift is whether or not your stairs are curved or straight. For straight staircases, we use a standardised rail cut to the appropriate length. Stairs that make a turn require custom-curved rails designed to ensure the best fit and appearance for these staircases.
How much do stairlifts cost in the UK?

The average wheelchair lift costs UK-wide for a new stairlift for residential premises in 2020 was around £3,284, according to a survey of stairlift owners. The average cost of a straight stairlift was £2,845; rising to an average of £4,217 for a curved stairlift. Stairlifts for public buildings cost considerably more due to the volume of use and specialist design.
How long does it take to install a stairlift?
This is dependent on the complexity of the project, which in turn depends on the nature of the stairlift being fitted, the technical specifications requested by the client, and the type of building it's being installed in. All our stairlifts are entirely bespoke to individual customers, so we'll give you an estimate of the timescale when we accept your order.
What should I look for when buying a stairlift?
The most important thing is the supplier. They must have relevant experience and expertise in projects of your type. This is particularly relevant in public buildings where stairlifts must be designed and manufactured from scratch to suit the needs of the premises and users. A stairlift that's suitable for a residence is unlikely to be well-suited to a public building.
Can anyone fit a stairlift?
No, you need a qualified stairlift engineer. The installation of stairlifts often involves altering the fabric of the building, which requires relevant engineering experience. AMEA (Accessibility Equipment Manufacturers Association) and the British Healthcare Trades Association (BHTA) both caution against installation by amateurs.
How much weight can a stairlift hold?
This very much depends on the type of stairlift you purchase. The majority of manufacturers can offer stairlifts that are able to accommodate users weighing up to 350 pounds, but bespoke stairlifts can be constructed with a greater capacity if required.
How much space do you need for a chair lift?
A stairlift's width should be at least 29", so most staircases can support a stairlift. Every staircase is unique, though, so the minimal width may differ on occasion. Your stairlift supplier will advise on a case-by-case basis, so don't discount the possibility if you're worried your staircase is too narrow. There are a variety of solutions to most issues.
How long do stairlifts last?
We fitted our first stairlift in 1997, and we're proud to say it's still going strong! Choosing a reputable supplier is key to ensuring you gain the maximum return from your investment, as is ensuring that the equipment is looked after and receives routine servicing and maintenance.
Main Benefits of Installing a Stair Lift
https://www.lifecaremobility.ca/stair-lifts/3-main-benefits-using-stair-lift-home/
Stairlift rates UK-wide can be high, so what are the benefits of your investment in one? The main purpose of a stairlift is to increase accessibility. If you manage a public building or a private one such as a care home, you have responsibilities under law to ensure access is open to as wide a number of people as possible. As we have an ageing population in the UK the numbers of people with mobility issues has increased. Offering appropriate access options such as a stairlift enhances the personal safety of your building's users, protects you from reputational issues and ensures everyone who wants to use your services is able to.
Things To Look for Before Purchasing Stairlift
https://homeguides.sfgate.com/seven-things-look-purchasing-stair-lift-80128.html
Below are some of the things to look for when looking for affordable stairlift costs in the UK:
Your stairway
Stairlifts can be designed to work on most stairways. The more customised the lift is, however, the more it costs. Lifts for straight staircases are the cheapest since there are no turns or bends required.
AC stairlifts
Stairlifts generally consume less maintenance and run off your building's mains electricity supply, although battery-powered stairlifts require significantly less upkeep than hydraulic lifts. The electrical cable will not get in the way because it runs along the track or is otherwise kept out of sight and harm's way.
Features to look for
A stairlift has a number of essential characteristics. Folding footrests and seats make the lift smaller and less apparent. It's critical to have seat belts to protect users from harm caused by falling injuries while using the apparatus.
Reasons to Install Stairlifts
https://mydecorative.com/why-you-should-purchase-stairlifts-for-your-home/
Are you browsing the best stairlifts UK wide and wondering what the benefits are? Here are just a few:
Easy to use
Stairlifts tend to be built to be as easy to use as possible, with simple instructions and operations and a host of built-in safety features. There is no complicated learning curve, and they can be operated by the user or by an attending guide or staff member.
Comfortable to ride
Stairlifts are designed to provide a smooth and pleasant experience. High-end stairlifts come with cushioned seats, armrests and so on, making them ideal for people who require extra assistance.
Visit Sesame Access Systems now to browse our products. You can request a quote to determine stairlift prices in the UK through our website, which we will then refine when you place your order.