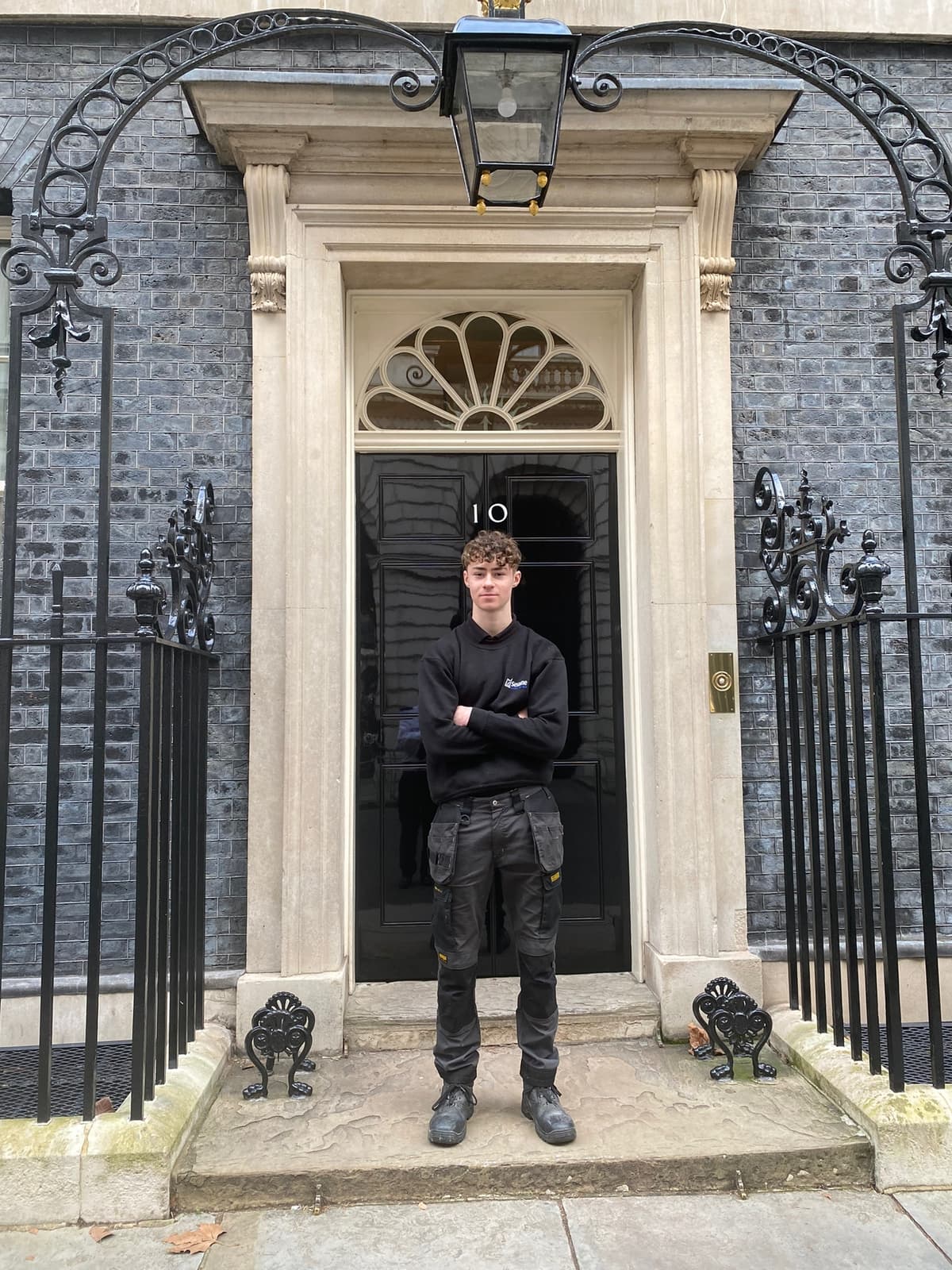 Sesame Access Systems Ltd are looking to recruit an Electro-mechanical Engineer Degree Apprentice. As an apprentice the individual will work and study to become a future engineer who can solve real-world problems using a combination of mechanical and electrical engineering expertise and will achieve a BEng (Hons) in Electro-mechanical Engineering as well as an L6 Electro-mechanical Engineer Degree Apprenticeship Certificate.

In partnership with the University of Nottingham, the Electro-mechanical Engineer Degree Apprenticeship combines university on-campus teaching (delivered as a mix of 5 block release weeks at the University of Nottingham along with weekly self-directed learning activity) and on-the-job training provided by our own technicians and engineers, where you will gain a wide range of experiences across various business areas.
The apprenticeship provides a unique opportunity where you will be fully supported through protected off the job training time to complete your training, as well as being supported in the workplace by a mentor to enable you to embed your learning in your role are Sesame. Sesame will also help guide you towards professional recognition via the Institute of Engineering & Technology (IET).
Sesame www.sesameaccess.com is based in Byfleet Surrey KT14 7LF (near Heathrow Airport). The successful candidate should live permanently within 20 miles of Sesame workshop.
Entry Requirements:
Applicants should possess:
• A full UK driving licence
• Grade 4 or above in GCSE English Language (or equivalent)
• Grade 5 or above in GCSE Mathematics (or equivalent)
with either
• 3 A-levels at grade B or above, of which one must be A-Level Maths (or equivalent). Additional A-levels which will not be accepted are Citizenship Skills, General Studies and Critical Thinking.
or
• Preceding level apprenticeship or equivalent demonstrable work experience in the occupation area – to be reviewed on a case-by-case basis.
You should also be a UK/EU/EEA national or have lived and have had a right to work in the UK for 3 years or more.
Soft skills are just as important as technical skills, and so we look for candidates who can demonstrate the following attributes:
• Interpersonal skills
• Teamworking
• Problem-solving
• Creativity
• Resilience
At Sesame Access Systems Ltd we have a wide range of benefits including: -
• Starting salary of £20k +
• Pay reviewed every 12 months, and monitored throughout your apprenticeship
• 20 days holiday + statutory days
• A contributory pension plan
• Annual subsidised weekend Sesame ski trip
• Tax efficient salary sacrifice cycle to work scheme.
A talented Sesame Engineer will be your work mentor throughout your Degree.
Employer
Your employer will be Sesame Access Systems Ltd. Sesame designs, builds, installs and services bespoke wheelchair access lifts, across the planet. www.sesameaccess.com
Our Clients include Sydney Opera House, Bank of England and Qatar National Library.
You will receive on the job training from our very knowledgeable Sesame Engineers, one of whom will also be your professional Mentor. Training will cover all aspects of Sesame lifts, including hydraulics, electrics, design, manufacture, fault finding, individual workplace projects, materials and manufacture, statics and dynamics, drive systems, hysteresis, thermodynamics, electrical control systems, computer aided design (CAD), understanding drawings etc. Your work based experience will compliment your studies.
Assessment process:
If you meet our eligibility criteria, we will then ask you to attend our workshop for an interview and a practical engineering test. The selected candidate will then be issued a Conditional Offer, pending a short Maths paper / interview with the University to satisfy their entry process.
Closing date for Applications:
Friday 31st March 2023.
To apply, please send the following to [email protected] by 31-03-23:
Cover letter with expected A Level Grades
CV
For an informal chat, contact Alison Lyons, Director of Commercial Development on 01784 440088.