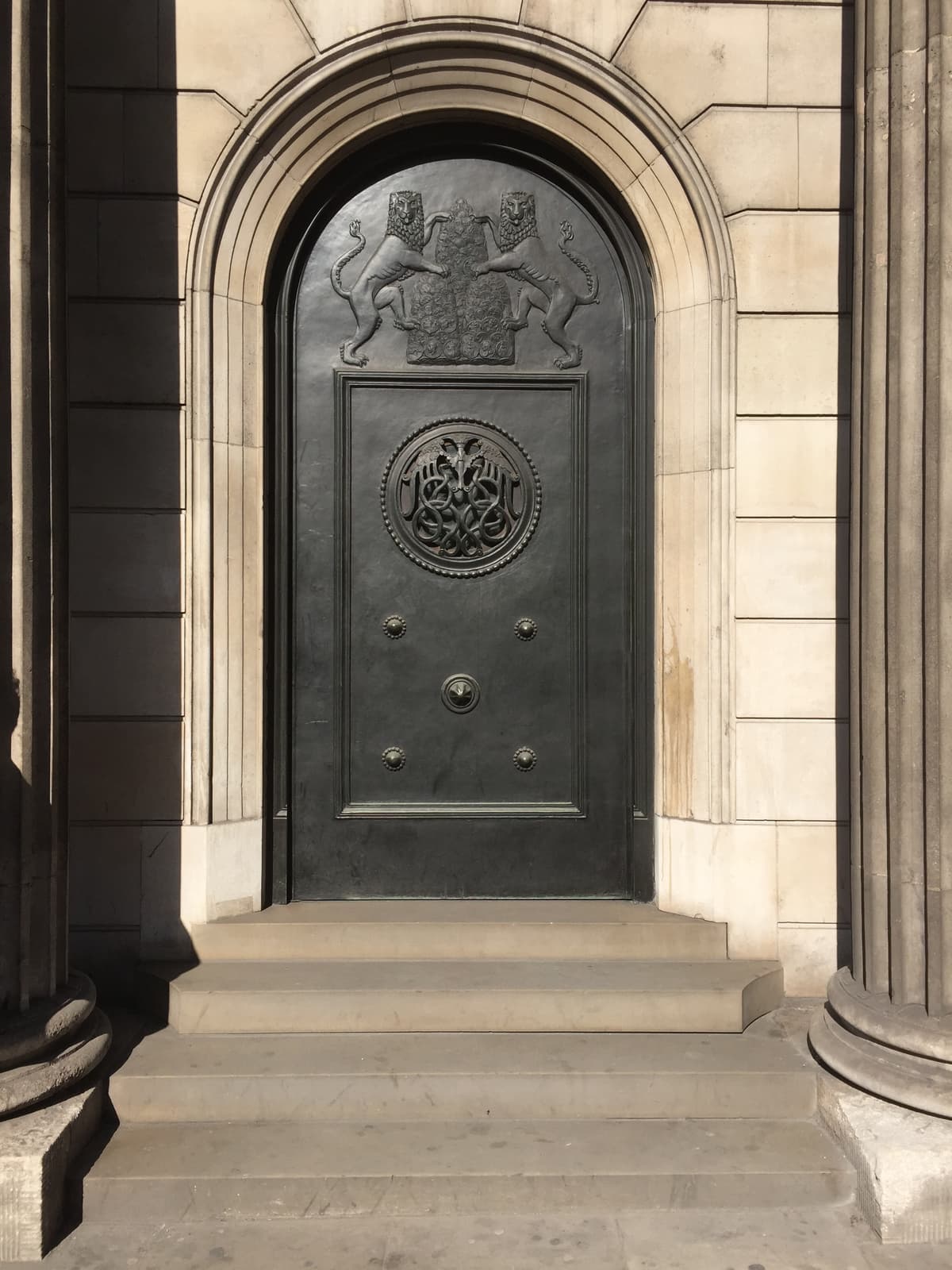 ​Disabled Access before Sesame
The Bank of England had been searching for an accessibility solution for a number of years. Its Grade I Listed status plus being situated in a very busy walkway and road in the City of London made it a challenging building to adapt. English Heritage and City of London planners rejected a number of accessibility solutions as they were not sympathetic to the architecture of the building.
Until the Sesame lift was installed, guests in wheelchairs accessed the Bank and Museum via an access door at the rear of the building.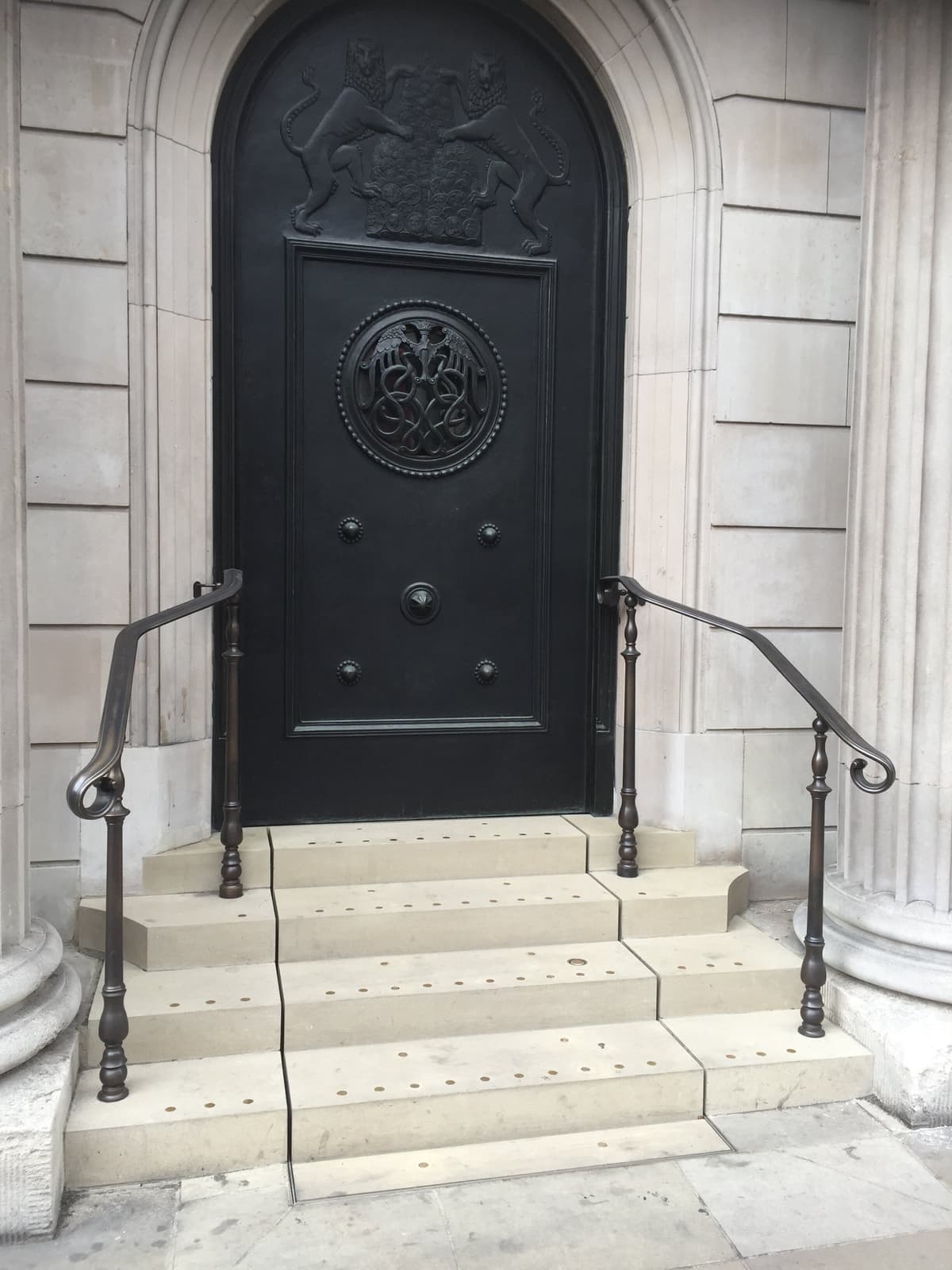 Disabled Access after Sesame
English Heritage and the City of London approved a Sesame Access Victoria Stairlift at the front entrance to the building, in the staircase to the right of the principle entrance.

The Sesame lift was clad in stone to match the rest of the building. Bespoke handrails were installed to complement the heavy iron historic door.