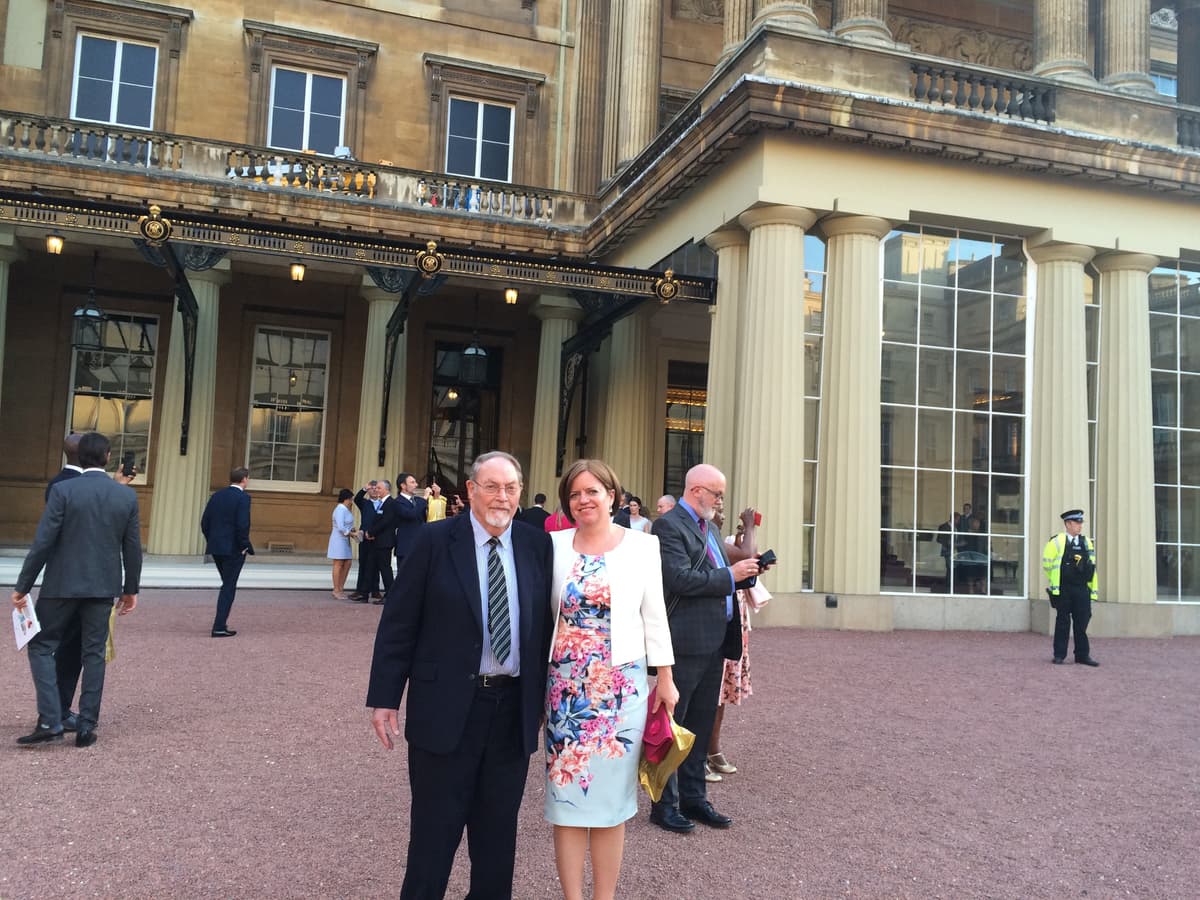 Alison Lyons, with her father Charlie Lyons, receiving The Queens Award at Buckingham Palace in 2016. Charlie Lyons invented the Sesame lift in 1996.
Alison Lyons, Sesame's Director of Commercial Development, was awarded an OBE in the New Years Honours list 2023
The OBE was awarded for services to the Department for International Trade and people with disabilities.
Alison Lyons said "I am very honoured to have been awarded an OBE in the 2023 New Years Honours list. This OBE belongs to everyone at Sesame Access. The entire Sesame Team is incredibly clever in designing, manufacturing, installing and servicing our bespoke wheelchair access lifts. We are proud to help make all buildings across the world accessible for people with disabilities.
I have enjoyed working with the Department of International Trade (DIT), helping to promote UK exports internationally.
A special thank you goes to Andrew Mapstone (Sesame's International Trade Advisor), Janet Edwards (DIT Programme Manager), Yann Berjonneau (Acces+) (Sesame's French Agent) and Christine Taylor-Colas (Trade Advisor British Embassy Paris) for all your help over the years."
Alison will collect her OBE at Buckingham Palace before July 2023
Sesame Access Systems Ltd, designs, builds, installs and services bespoke wheelchair lifts across the planet. Sesame lifts are particularly suitable for Listed and Heritage Buildings. Clients include Sydney Opera House, Seattle Space Needle, Qatar National Library, Sotheby's and Christie's Auction Houses Paris.