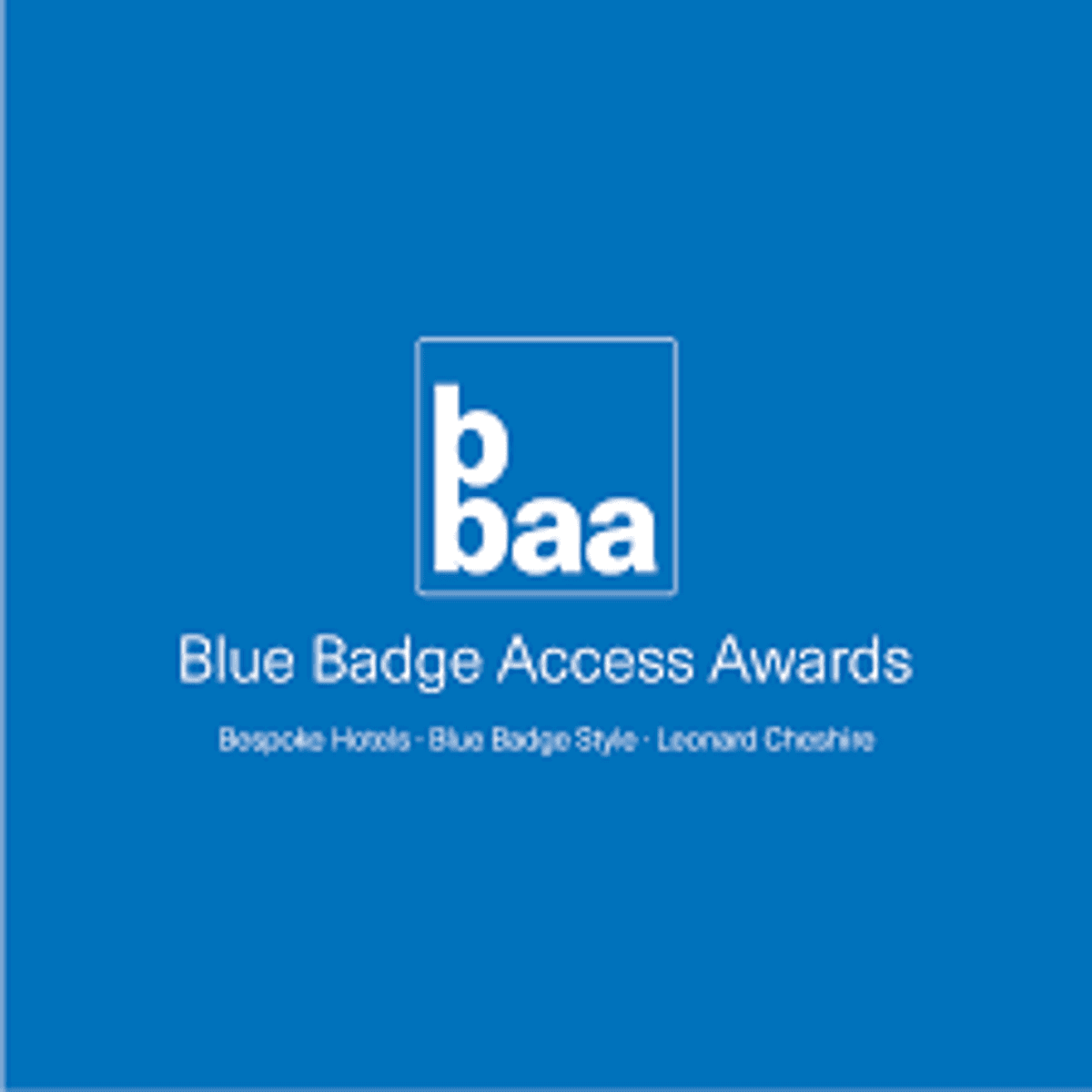 The Blue Badge Access Awards is an international competition that celebrates thoughtful and stylish inclusive design across the world.
People with disabilities want to live their lives to the full – without barriers. They want to be able to go out to restaurants, hotels, bars, public buildings and Listed Buildings with their friends, family and colleagues - easily and without drama. They want these venues to be stylish, funky and a great place to hang out and spend their money.
They want work venues to be accessible, easy to hold meetings in, and with facilities to support their disabilities. They want employees at the venue to be mindful of their needs and provide thoughtful and exceptional customer service.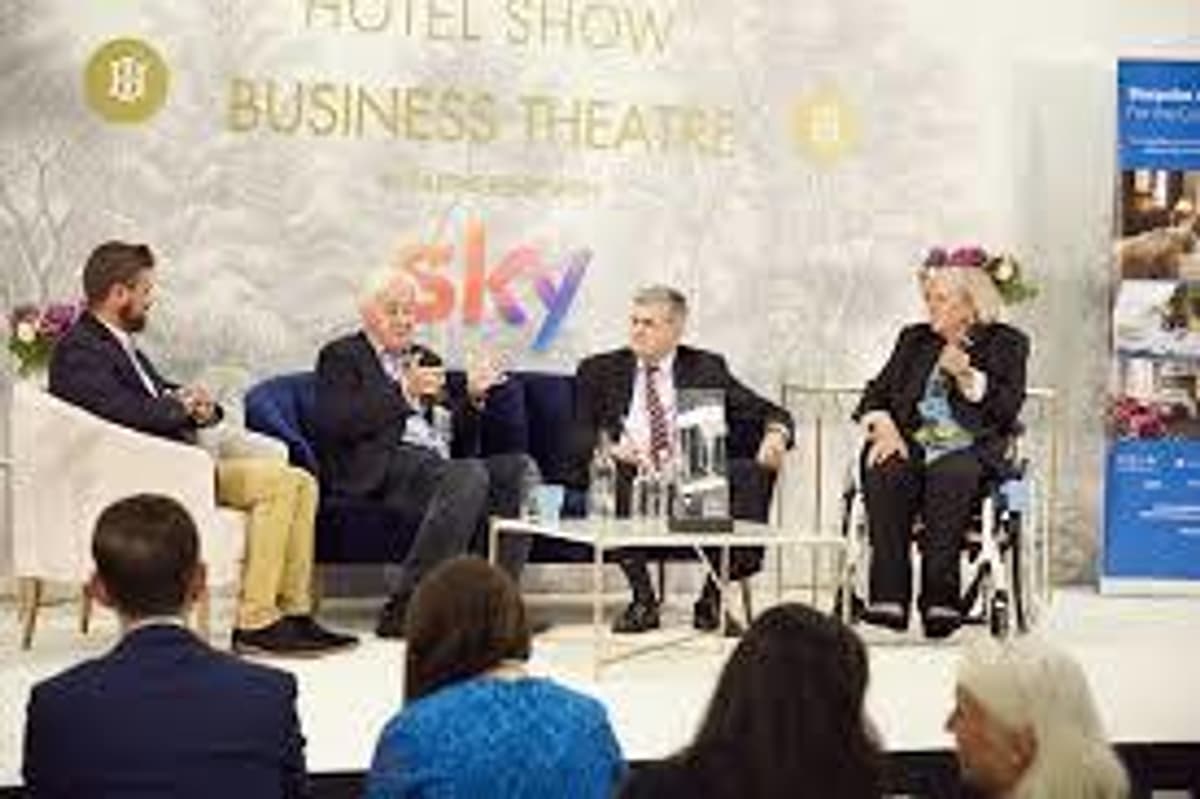 The mission of the Blue Badge Access Awards is to inspire architects, designers, staff and proprietors to aspire to higher standards, and create exceptional venues that make everyone feel like a 'first class citizen' with accessibility and style. Able bodied people should want to be 'upgraded' to an accessible hotel room, as it will be bigger, the accessible items stylish and cool, and the room still has a fabulous style to it.
Alongside technical solutions and forward-thinking design choices, the appropriate care and consideration from staff can make a hugely positive impact on the experience of anyone visiting a venue.
The Blue Badge Access Awards brings together the Bespoke Access Awards, Blue Badge Style and the Leonard Cheshire charity. The award's sponsors include: RIBA, Conran and Partners, The Daily Telegraph, Taittinger Champagne, The Design Council and Dyson.
Previous winners include 10 Downing Street, Bank of England and Ritz Carlton Germany.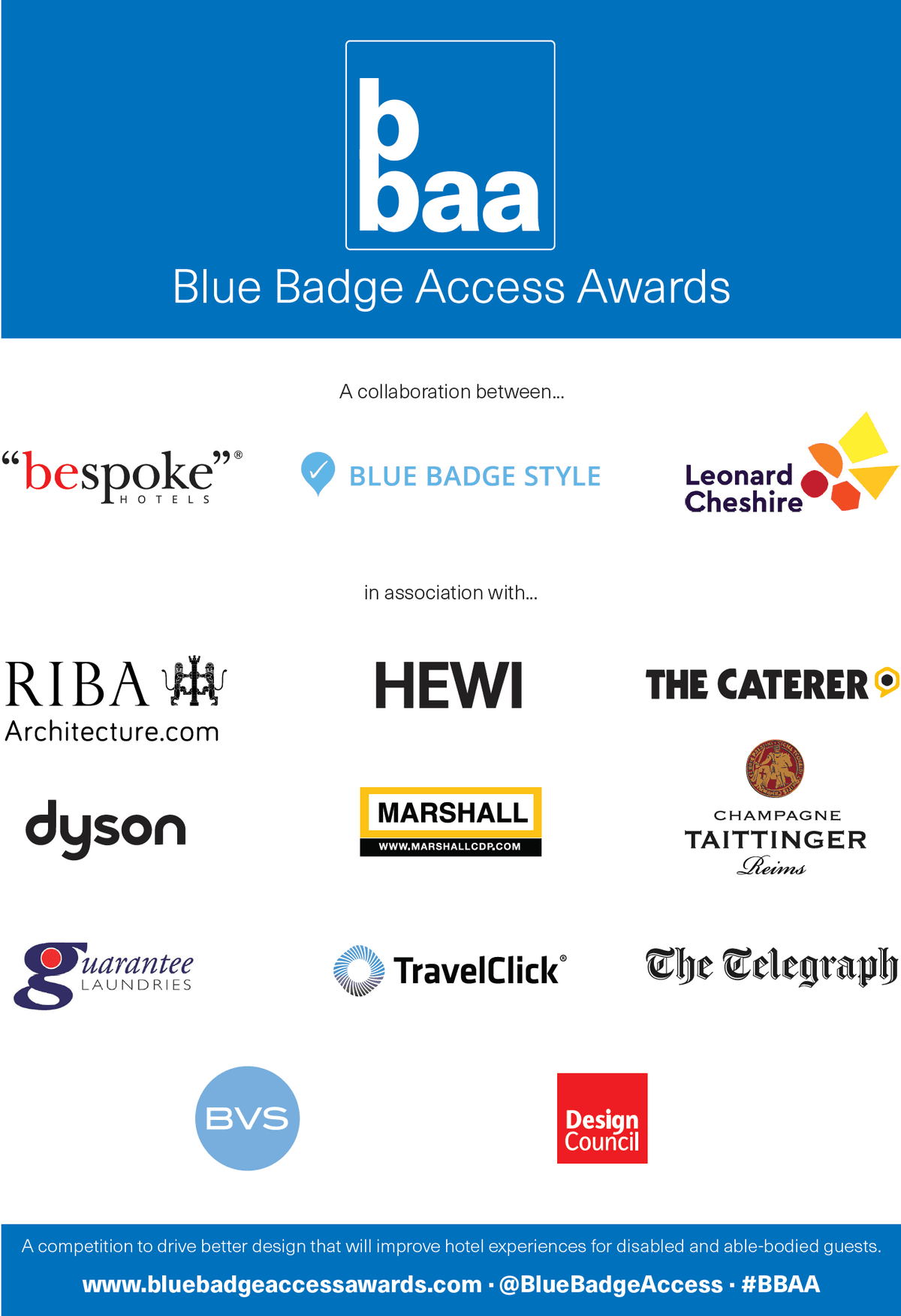 The 2019 awards range from most Inclusive Design (open to designers & architects), to Best Hotel, Best Employer, and a People's Choice Award.
2019 Award categories are:
Most Inclusive Building/Interior Design
Best Hotel x 2 (Upmarket and Boutique Bespoke Award)
Best Bar x 2 (Upmarket and Budget)
Best Restaurant x 2 (Upmarket – Conran award – and Budget)
Best Accessible Toilet
Ludicrous Loo
Above & Beyond (Includes Hospitality & Corporates)
Euan's Guide Award
Best Venue in a Listed Building (Historic England Award)
Inclusive Employment Award (Leonard Cheshire)
Employee of the Year
Timescale
1st January 2019 – nominations open
3rd May 2019 – entries shortlisted
2nd October 2019 – winners to be announced at Blue Badge Access Award Ceremony (London).
Alison Lyons, Director of Commercial Development, Sesame Access Systems Ltd says "The Blue Badge Access Awards celebrate all the wonderful venues across the world which are making their premises accessible for all. Sesame have nominated many Clients over the years to help showcase their incredible design and investment into disabled facilities. We were thrilled when Charlie Lyons, the inventor of the Sesame invisible lift for Listed Buildings, was presented with the Blue Badge Access Award Lifetime Achievement Award in 2016".
Nominations are free to enter. Entrance is submitted via the Blue Badge Access Awards website.