Complete design freedom for architects
Sesame lifts are perfect for Listed Buildings and iconic properties. Our Clients require beautifully finished, high quality, reliable but invisible wheelchair lifts, which protect the architectural integrity of the building. We love working with Architects - they give us all our best ideas! You decide what you need, and Sesame will work with you to make it a reality.
Knock Basilica, Co Mayo, Ireland required wheelchair access up to its circular marble clad altar. However, A+D Wejchert Architects didn't want a platform lift to interrupt the symmetry of the altar. Sesame worked with A+D to design a bespoke, award winning Westminster horizontally retracting stairlift. An important part of the brief was to incorporate a curve on the retracting Sesame steps to match the geometry of the altar. A challenge.. but we did it! British design and Innovation at its best.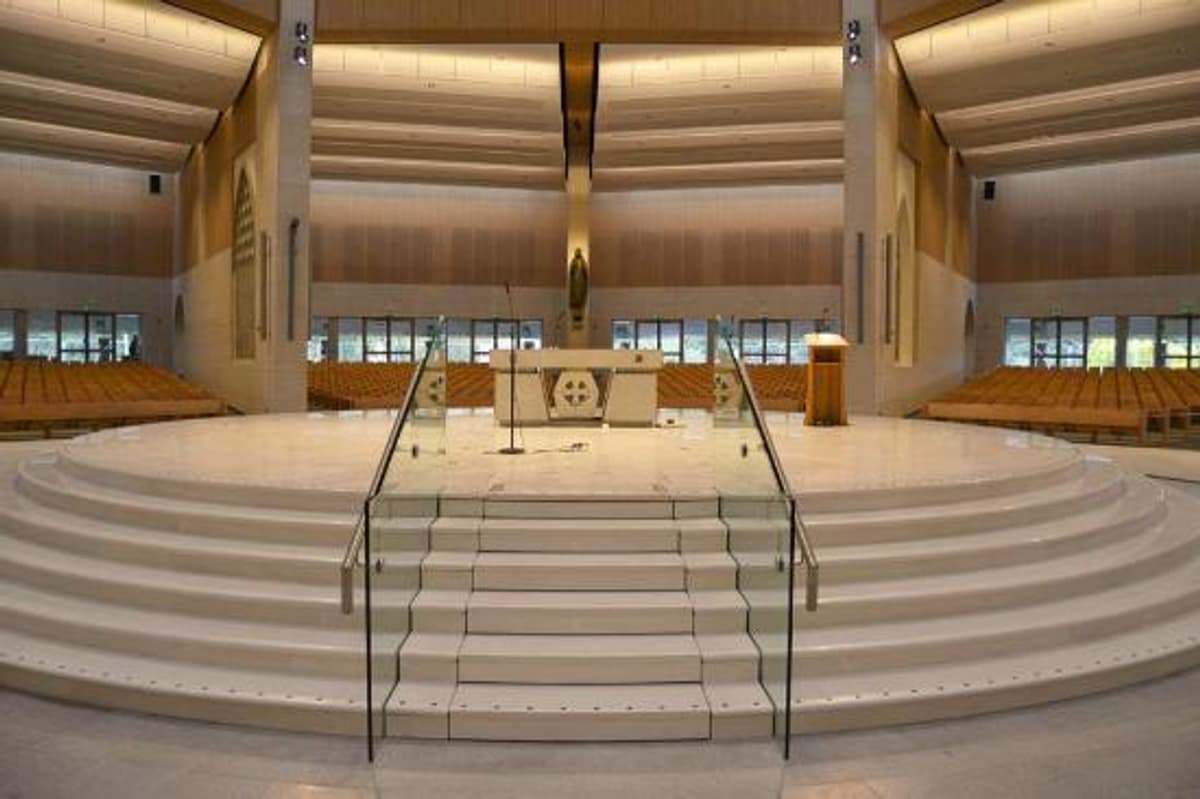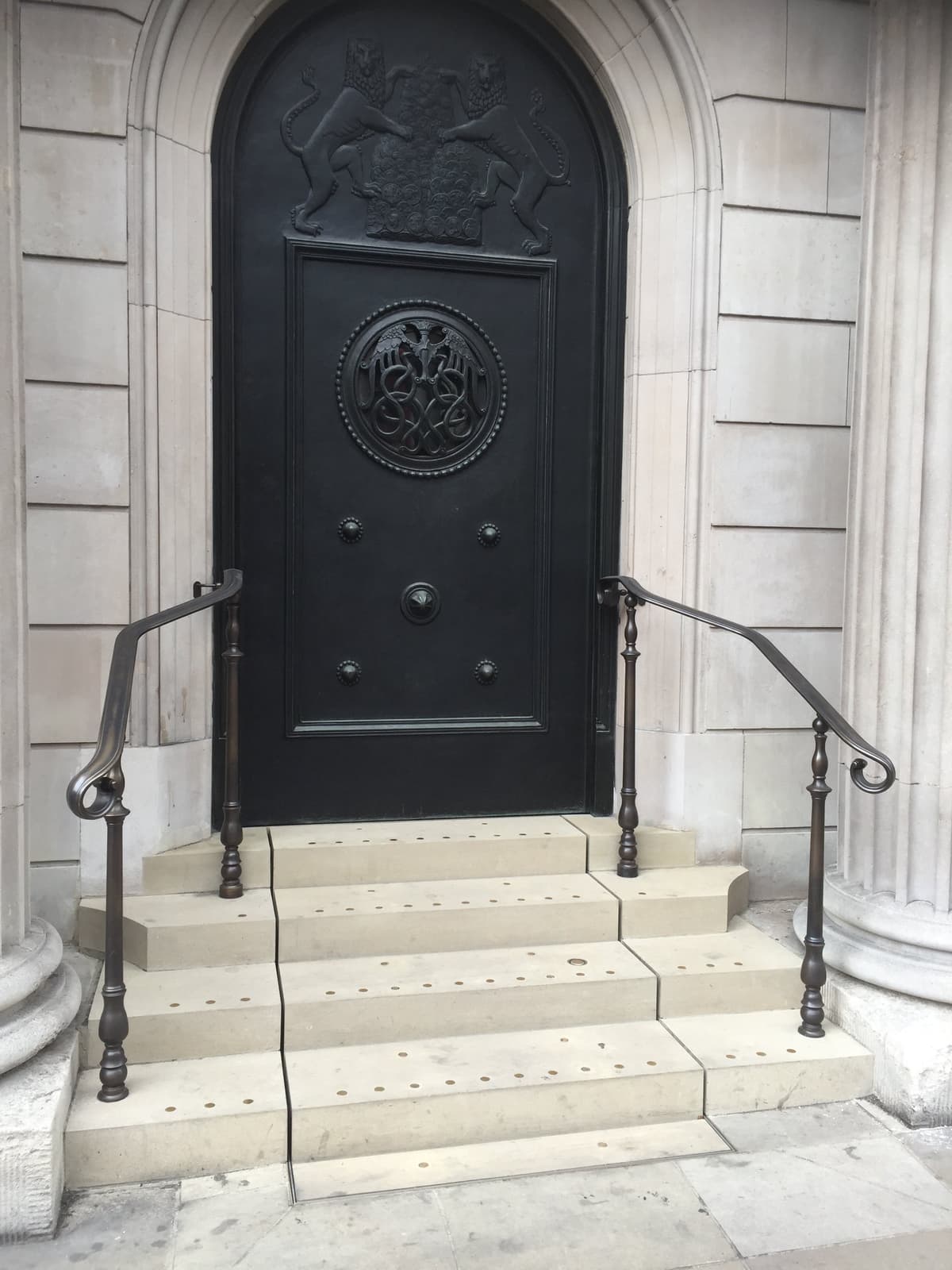 We are often asked "Can you install wheelchair access into Listed Buildings?" Yes we can.
Sesame's bespoke lifts have been approved by English Heritage and Heritage Scotland into many historic buildings across the UK. Our invisible wheelchair lifts blend perfectly into the building's architecture and therefore protects the integrity of iconic buildings. We have installed our access lifts in many London Boroughs (including Westminster) and Counties across the UK so we are likely to have an approval precedent for your location.
An example is the Bank of England, a Grade I Listed Building (built 1734) in the City of London. Sesame's innovative wheelchair lift technology enabled wheelchair access through the front door. While the Bank of England had been keen in the past to address accessibility issues, the nature of the building, its heritage and iconic location on Threadneedle Street meant no previous proposals proved suitable or agreeable with local planners. Sesame technology blended seamlessly in the existing building fabric which was a key success factor to this project.
British Engineering means British Standards
Sesame lifts fully comply with British Standards BS6440:2011. Our lifts are also CE marked, which is a key indicator of a product's compliance with EU legislation and allows free movement of products within the European Market. Sesame lifts also comply with the Machinery Directive (2006/42/EC) including relevant harmonised standards eg EN81-41. Our Declaration of Conformity gives assurance that we comply with European Standards, including the European CE mark. Sesame's bespoke platform lifts also comply to the strict German Technischer Überwachungsverein (TUV) standards. We are confident we can also comply with North American and Canadian safety standards.
Sesame is passionate about British Manufacturing and Engineering. All our bespoke lifts are designed specifically for each building and are hand made by our talented engineers in our workshop in Surrey. Our world class design team have an obsession for innovation and design, and we believe we are at the cutting edge of what's possible for disabled access solutions. Our dream is that any person has the freedom to access any building, without barriers.

Sesame was honoured to have won the Queen's Award for Enterprise in Innovation 2016 and to meet The Queen at Buckingham Palace.
Contact us to learn more about our DDA lift and stairlifts prices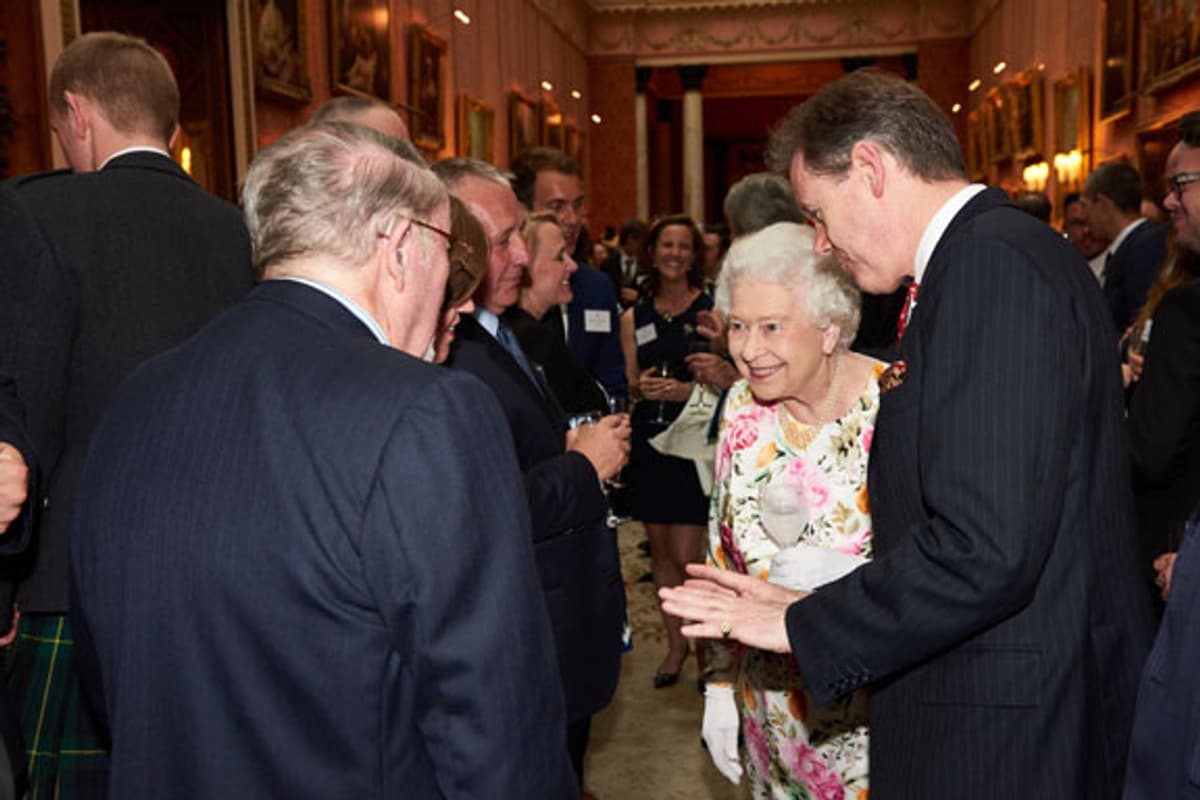 Sesame Access has revolutionised step-free access by showing that it can be creative, versatile and sexy, and can be installed in modern to Grade I Listed buildings. As a mathematician, I absolutely love the Sesame lifts!
Sesame lifts are a stylish way of getting into and out of a buildings without a fuss. When someone has to wheel out a dusty old ramp from the store cupboard to get me into a building, it's just awful and such an effort. Sesame lifts are a much more elegant way of enabling me to glide into buildings when I am out and about with my friends and colleagues. I applaud Sesame lift's innovation and style.