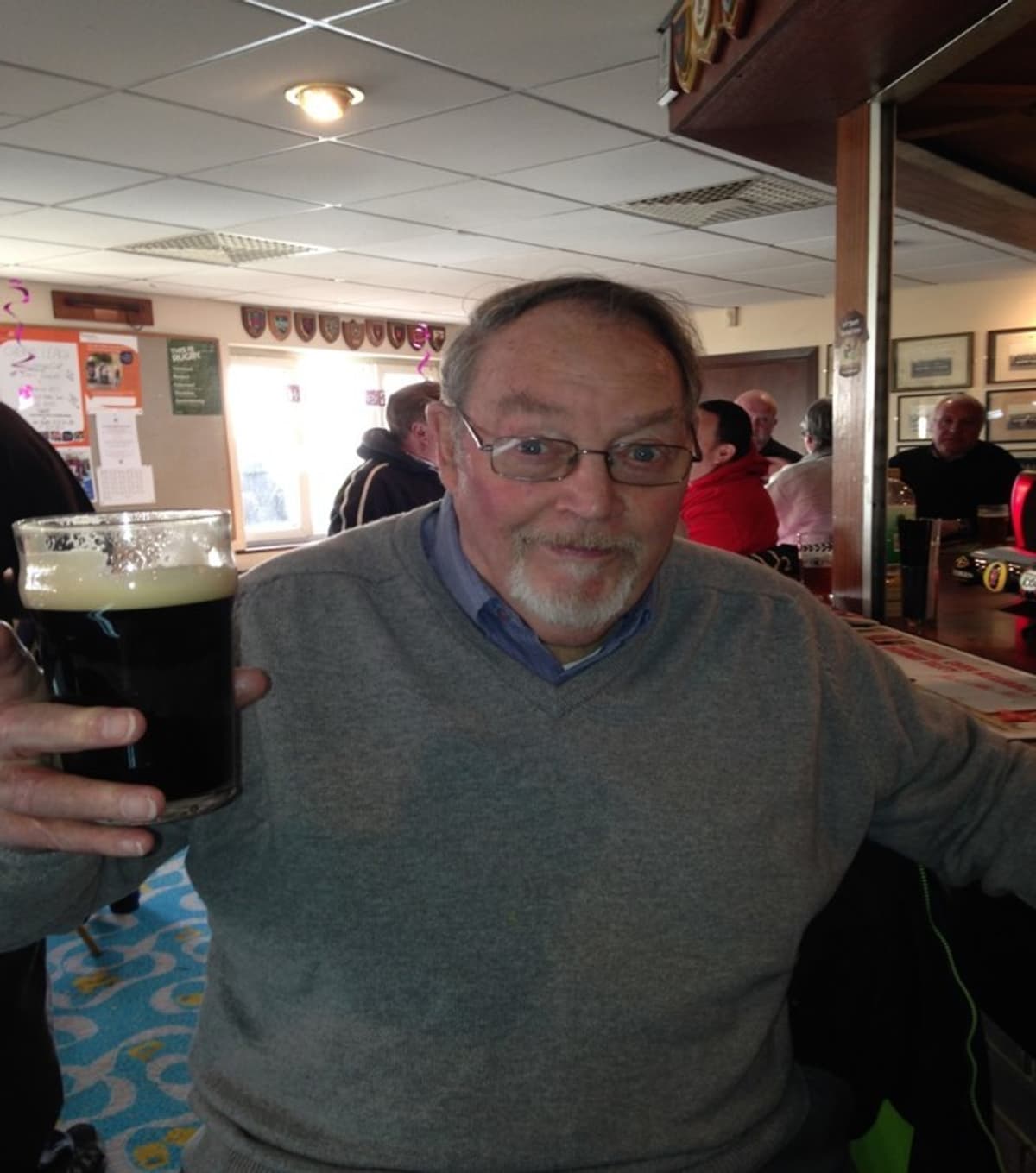 It is with great sadness that Sesame announces the death Charlie Lyons, the founder of Sesame Access and the inventor of the Sesame lift. Charlie died on Sunday 26th February 2023, surrounded by his family. He had suffered a Stroke.
Charlie was born in the Liverpool tenements on 31-12-1936. He won a place at Grammar School, where he developed a love of Engineering and Rugby. Charlie joined the Merchant Navy and then completed an Engineering Apprenticeship with Lockheed Engineering.
Charlie met the love of his life, Brenda, in a handbag queue at the Rialta Nightclub, Liverpool. Charlie and Brenda went on to have four children, seven grandchildren and a wonderful life together.
Charlie built up and owned a successful engineering company Hydraulic Technical Services (HTS). Ever the socialist, upon retirement, Charlie gifted HTS to his workers.
In 1996, Charlie invented the Sesame lift, to help people in wheelchairs enter any building through the front door, especially Listed Buildings. Over 200 Sesame lifts have now been installed worldwide, including at Sydney Opera House, 10 Downing Street and Bank of England.
Queens Award for Enterprise in Innovation
In 2016, Sesame won the Queens Award for Enterprise in Innovation. Charlie was invited to Buckingham Palace to meet The Queen.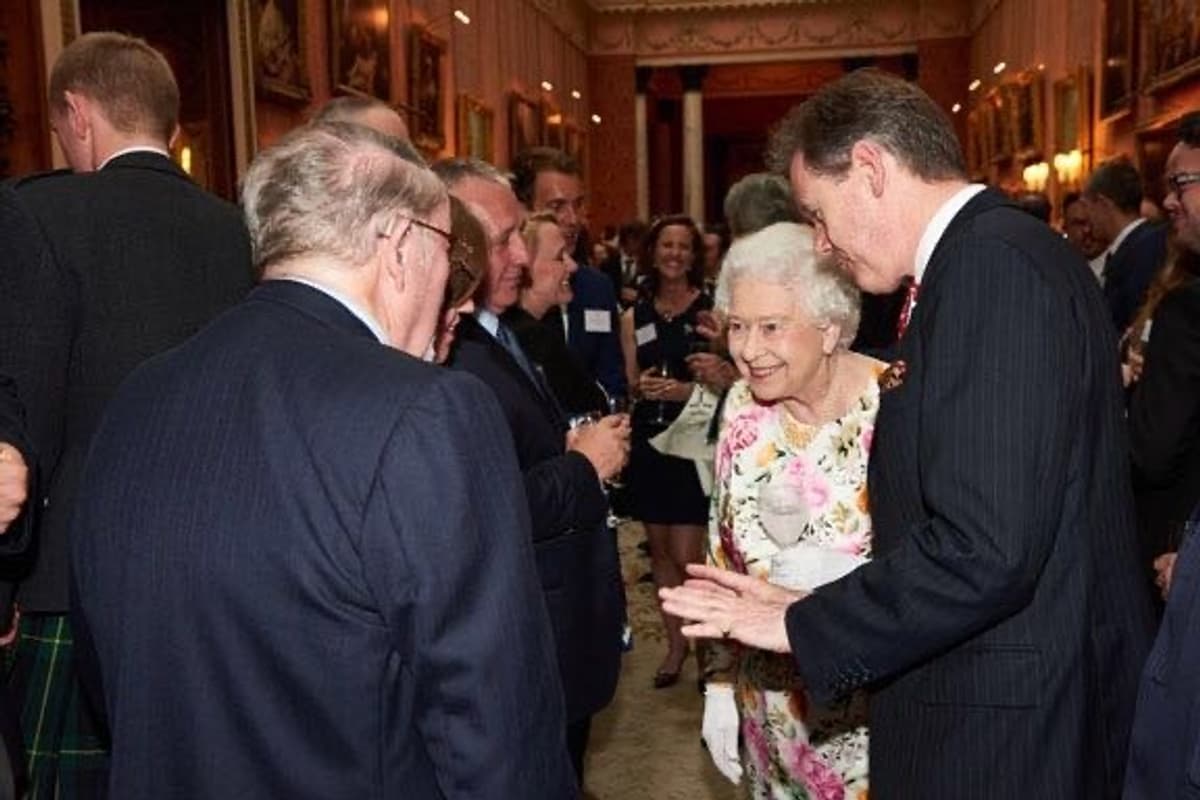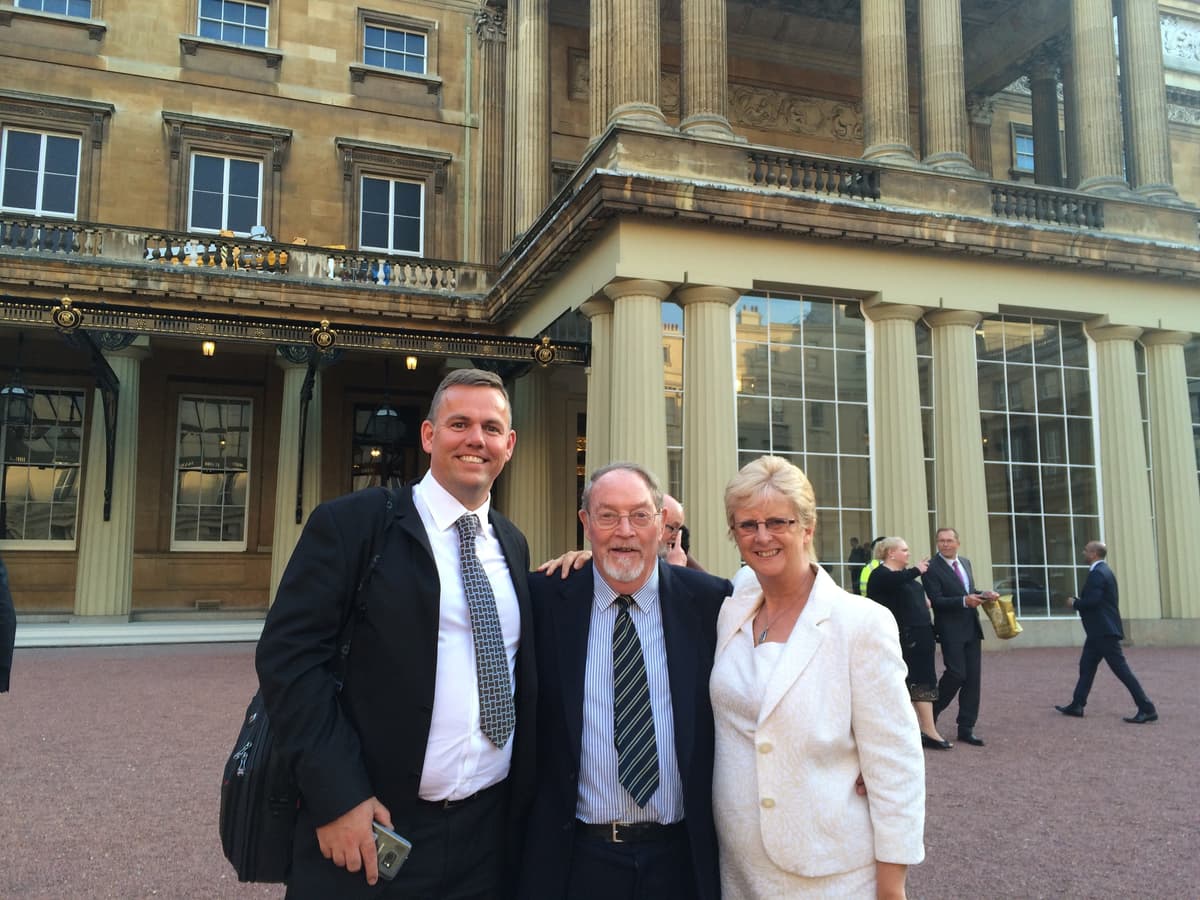 Lifetime Achievement Award
In 2016 Charlie was also awarded The Lifetime Achievement Award by Blue Badge Style Awards.
Sesame has continuously pushed the boundaries of what's possible in the world of wheelchair access, engineering innovation and building design. Charlie's ethos and passion for inclusivity and engineering, will continue to be the DNA of Sesame Access.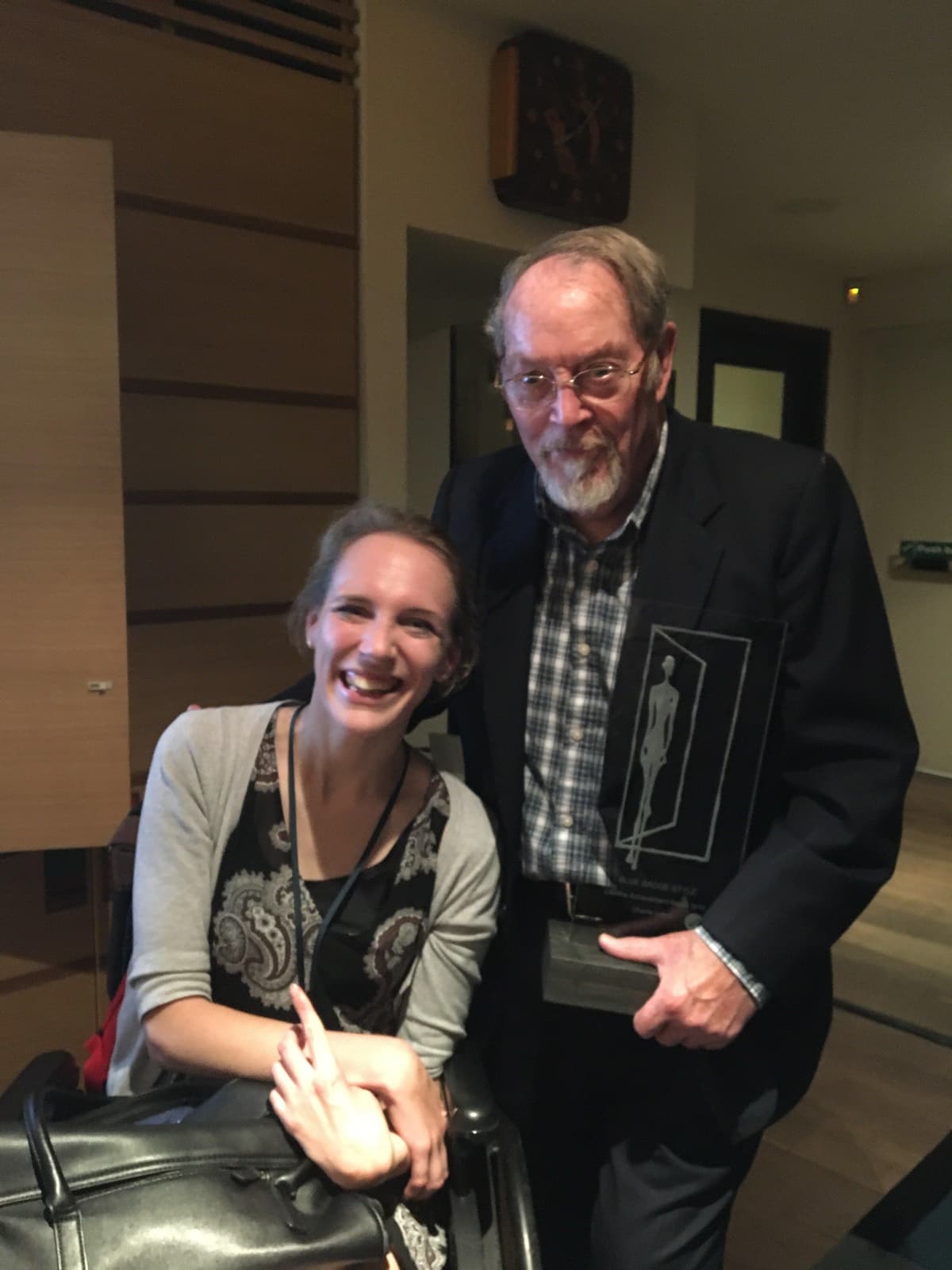 Sophie Christiansen, eight-time Paralympic gold medal champion, first-class degree mathematician and Goldman Sachs employee says:

"Sesame Access has revolutionised step-free access by showing that it can be creative, versatile and sexy, and can be installed in modern to Grade I Listed Buildings. As a mathematician, I absolutely love the Sesame lifts!"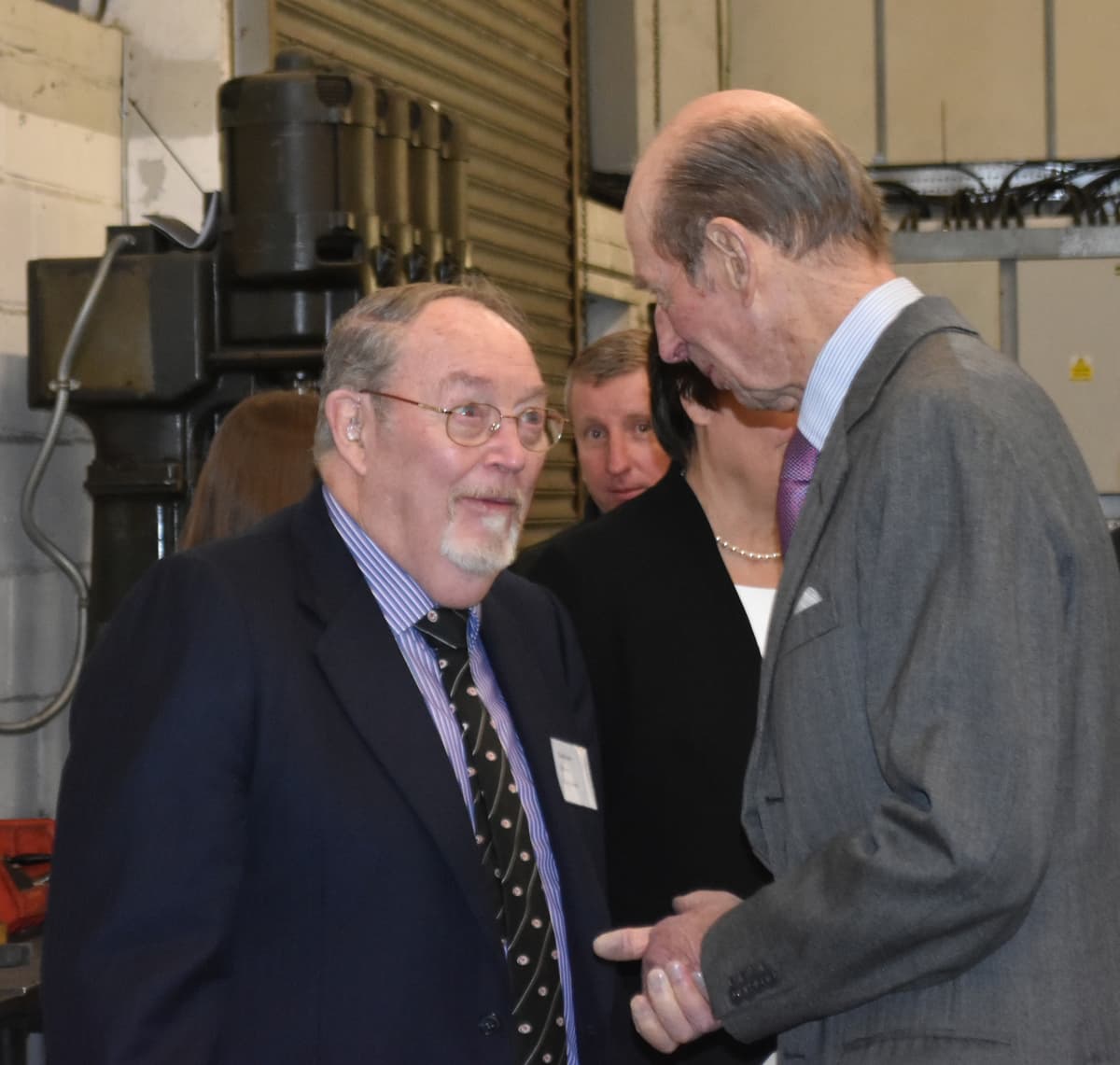 "I have thoroughly enjoyed working with such an inspirational man. We both shared a passion for engineering and hydraulics. Even after Charlie's first Stroke, Charlie could still help us solve complex engineering problems. Charlie leaves a strong legacy. Sesame has huge respect for everything he has achieved in his lifetime".