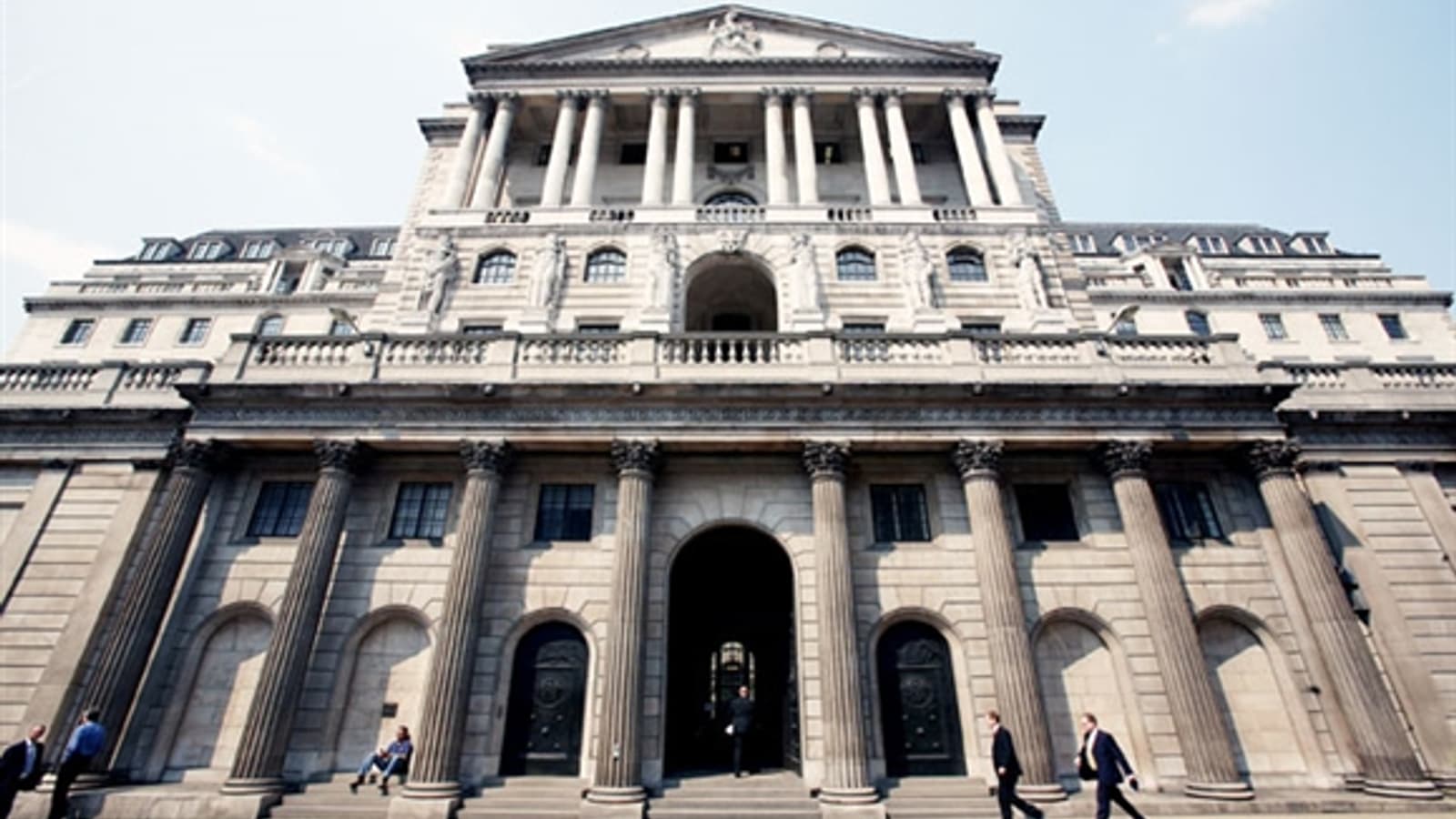 Architects
Donald Insall Architects
Project Managers
Navarre Interiors Limited
Stone Masons
Thomann Henry
Bronze Work
Bassett and Findley
The Building
The Bank of England is a Grade I Listed Building built in 1734. It is located on Threadneedle Street in the City of London. The Bank of England sets the Monetary Policy for the UK. It issues bank notes to the UK and holds vaults full of the official gold reserves. These vaults can only be accessed by 3 foot long keys!
The Bank is sometimes referred to as The Old Lady of Threadneedle Street, a name taken from the legend of Sarah Whitehead who's ghost is said to haunt the Bank's gardens.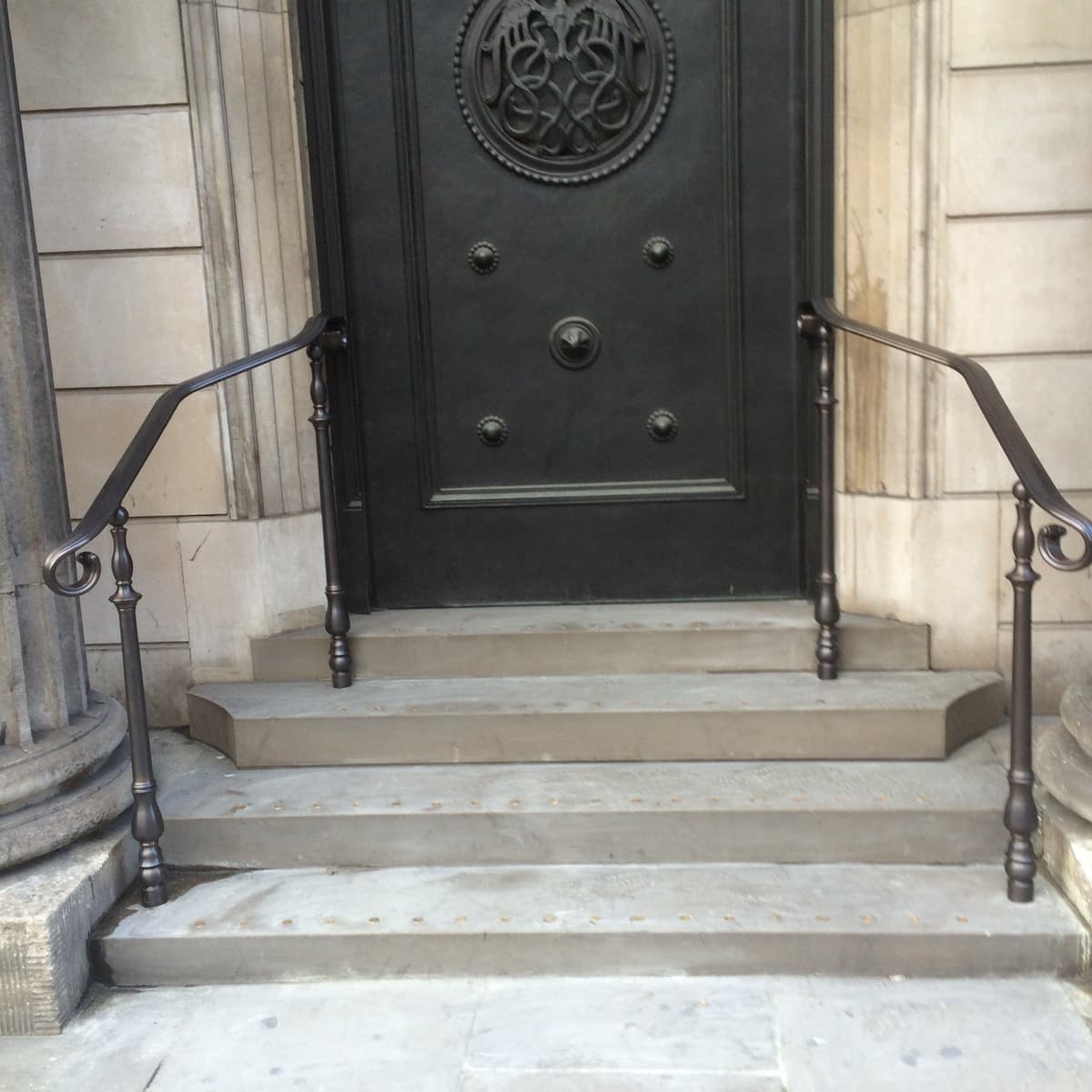 Disabled Access before Sesame
The Bank of England had been searching for an accessibility solution for a number of years. Its Grade I Listed status plus being situated in a very busy walkway and road in the City of London made it a challenging building to adapt. English Heritage and City of London planners rejected a number of accessibility solutions as they were not sympathetic to the architecture of the building.
Until the Sesame lift was installed, guests in wheelchairs accessed the Bank and Museum via an access door at the rear of the building.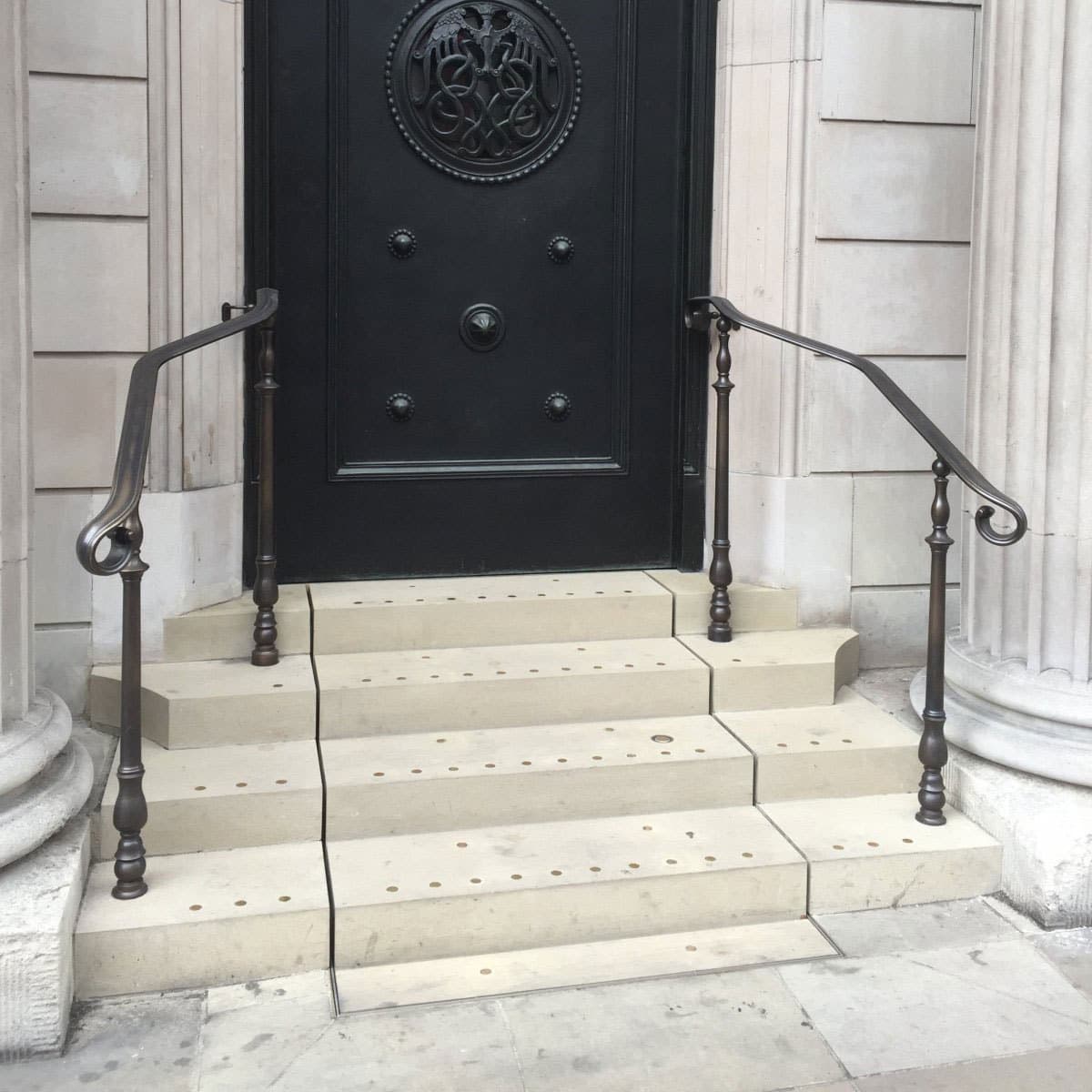 Disabled Access after Sesame
English Heritage and the City of London approved a Sesame Access Victoria Stairlift at the front entrance to the building, in the staircase to the right of the principle entrance.
The Sesame lift was clad in stone to match the rest of the building. Bespoke handrails were installed to complement the heavy iron historic door.
Special Features of the Lift
This was the first Sesame lift to be installed in one section using a 'plug and play' methodology. This worked really well and is now the installation method for the majority of our lifts
The upper barrier to this lift is a trained member of staff. This was approved by Building Control.
"Wow!" moment for Sesame
The Bank of England won the 2016 Blue Badge Style Accessibility Award, for their Sesame Access lift. Charlie Lyons, founder of Sesame Access, was awarded a Lifetime Achievement for services to Disabled People at the same event.